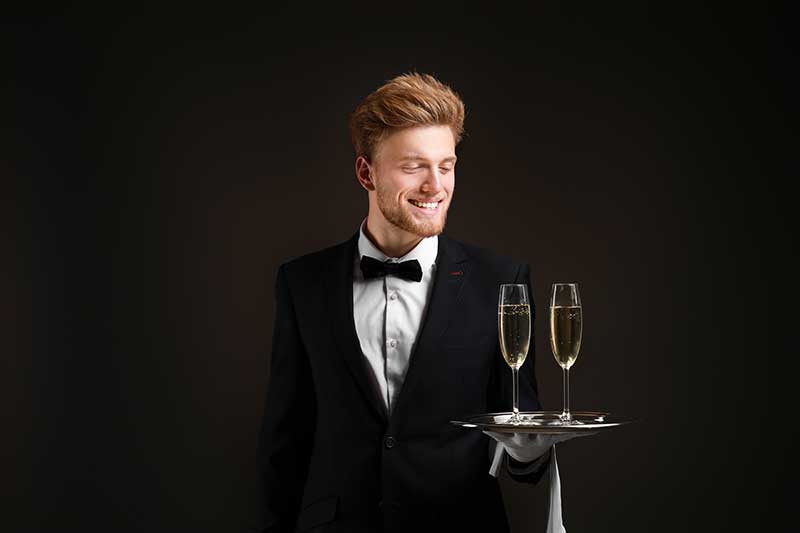 What would it be like to wake up in the morning and have a hot cup of coffee waiting for you? What about having someone there to help you get ready, iron your clothes, do your dishes, clean the house, and cook dinner?
If this is what you're looking for, then hiring a butler staffing agency may be in your best interest. In this article, we'll describe all the benefits of having a butler in your home.
A Butler Can Help You Manage Your Home
Having a butler means you can focus your time on more important things than cleaning and cooking. Butler staffing services will send someone to help take care of the chores that need to be done around the house, freeing up some much-needed time for yourself or family members.
A Butler Can Meet Your Unique Needs
Every home is different and every person has unique needs when it comes to managing their household staff.
Hiring a butler online provides an individualized solution because there are many national butler agencies from which you can choose one that best suits your lifestyle preferences as well as budget concerns.
This will ensure everything runs smoothly because your personal assistant knows exactly how you like things handled in order for them to perform better at their job.
Butlers Can Help You Manage Your Bills
Did you know that butlers can also help manage your bills? Butler staffing agencies have experts on staff who can help with budgeting, creating a payment plan, and tracking expenses. They can also keep an eye on your investments and make recommendations about what to do with them.
A Butler Can Help You Stay Organized
One of the benefits of having a butler is that they can help you stay organized. They can assist with keeping track of important dates, managing calendars, and making sure everything runs smoothly without any overlap or conflict. This type of organization is key to preventing stress in your life.
Butlers Are Trained Professionals
When hiring a butler online, you're getting someone who is a highly-trained professional. Butlers go through rigorous training programs and are taught about etiquette, household management, and many other important topics. This means you can trust them to handle delicate or sensitive situations with poise and discretion.
Butlers Can Handle Home Maintenance and Repairs
Butlers can also help take care of home repairs and maintenance.
If something breaks or needs to be fixed, they can take care of it for you without having to go through the hassle of finding a qualified repair person yourself.
This is just another way that butlers can save you time and stress in your life.
Butlers Can Help You Book and Cancel Appointments
Butlers can also help you book and cancel appointments.
They can keep track of your schedule and let you know when something needs to be changed or canceled. This is a huge help if you're busy with work or other obligations and don't have time to manage your own calendar.
As you can see, there are many benefits of hiring a butler staffing agency. If you want to move forward and hire a butler online, contact Staffing Hut today.